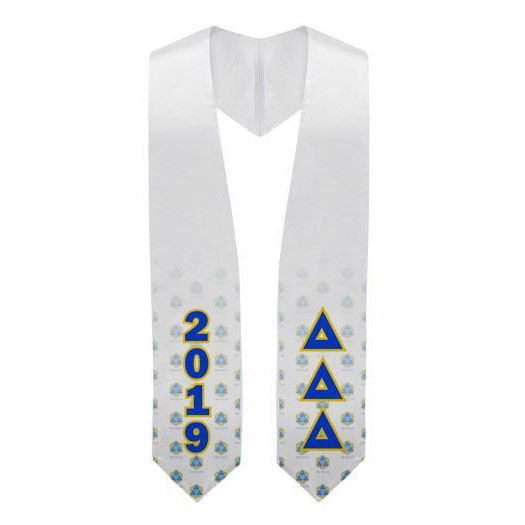 Delta Delta Delta
Mascot Graduation Stole
$39.95
Need more than 15?
Add to cart, then edit quantity.
Delta Delta Delta Mascot Graduation Stole. Greek Lettered Graduation Sash Stole. These Graduation Sashes are made of Bridal satin and measures 5" width & 72" length. They come in shiny white and are printed in full color!
You might also like...